OUR SANTA MONICA LOCATION
902 Broadway, Santa Monica, CA 90401
Monday – Friday 9:30 A.M. – 6:30 P.M.  Saturday & Sunday 9:00 A.M. – 5:00 P.M.
Ah, Santa Monica, the beachside destination for relaxation, beauty, and well-being.  Newly built in 2015, our Santa Monica location illustrates a beach influenced aesthetic with soft blues, funky tile, fun-spirited accents, and beaded chandeliers.
Whether you've been surfing the waves or surfing the net, our full-service Med Spa is waiting to help you de-stress and look your best, and we're just blocks from the sand and sea.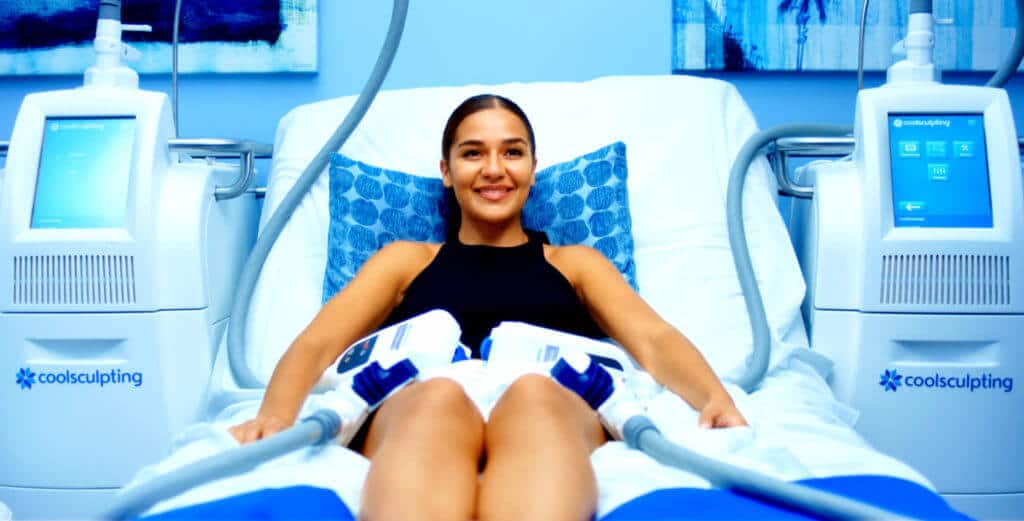 Put on your sandals and shades and come relax with us at our beautiful bungalow style location just a few blocks from one of the best destination beaches in the world.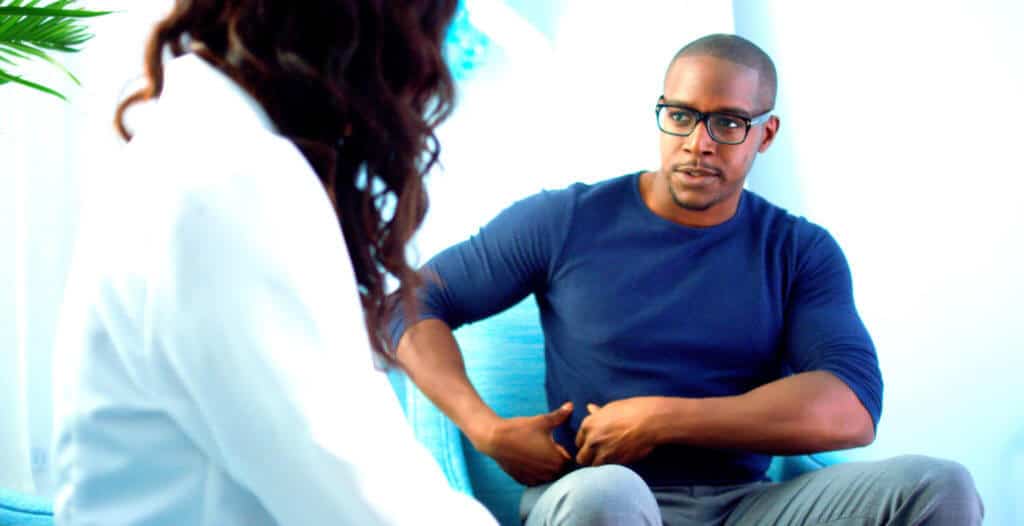 From the comfortable Tempurpedic fully adjustable beds and giant flat screen TV's to the fun and friendly atmosphere, it's a little slice of island paradise, but with big city amenities.
Nothing  goes better with CoolSculpting, Vitamin IV's, IPL and Botox than surfboards, superior service and an expertly trained staff.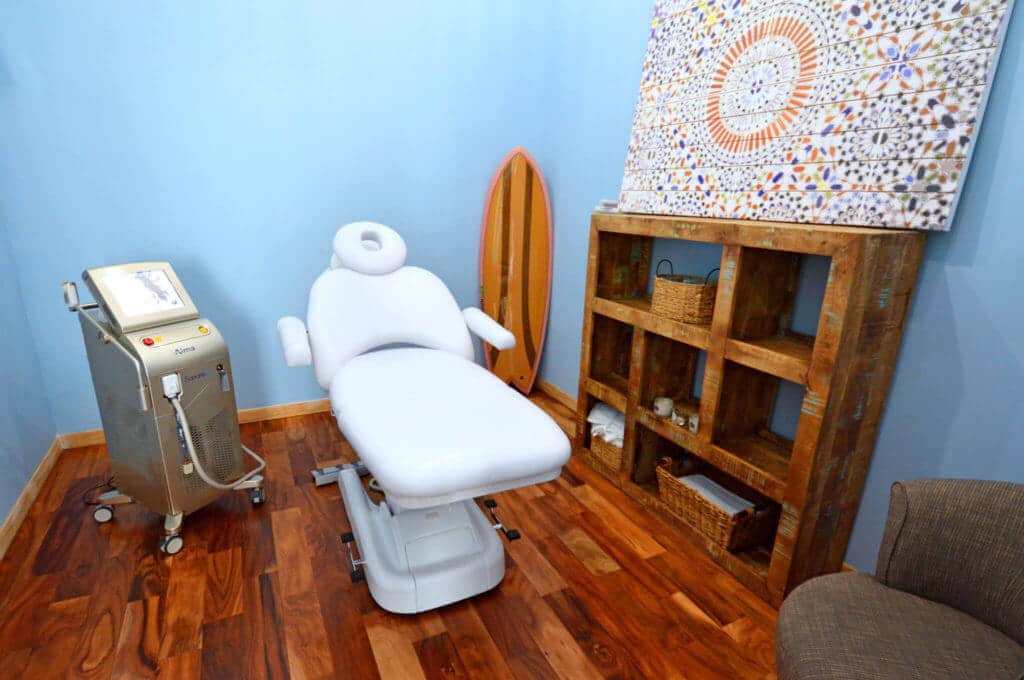 Every detail has been carefully put together to make your "Look Great, Feel Great" experience joy from start to finish. Want some yummy snacks, a glass of wine, freshly brewed coffee?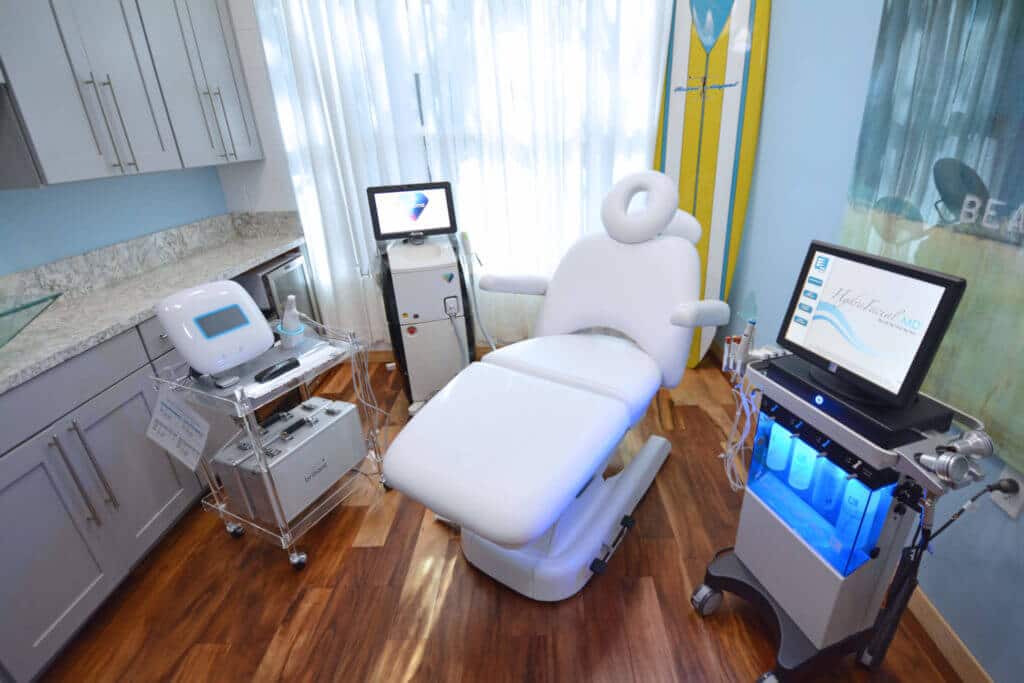 We've got you covered. With our Santa Monica location you will feel like you're at the beach without feeling shy about your body. 

This sunny location, with it's '"jellyfish" chandeliers and warm wood interior features, is like no other Med Spa you will ever have encountered.
We offer convenient FREE parking under the building and are within walking distance of fabulous beach area restaurants and shops.
Make a day of it.  We can't wait to meet you!